Industrial Irrigation System Parts including greenhouse parts and plant nursery parts.
Schumacher Irrigation, Inc. provides irrigation and liquid handling solutions to the following markets:
Agricultural
Nursery/Greenhouse
Liquid Waste
Industrial
Oil/Gas
Since 1956, Schumacher Irrigation has manufactured and distributed quality irrigation and industrial aluminum, galvanized and stainless steel fittings worldwide.
Schumacher Irrigation is committed in providing high quality irrigation equipment quickly at reasonable prices. Our experience and fast service allows you to expect your order to arrive on schedule, which ensures timely delivery of water to crops, and liquid handling projects. Schumacher Irrigation stands ready to meet the challenge of providing the best service available to meet your needs.
2023 Agricultural Irrigation Products Catalog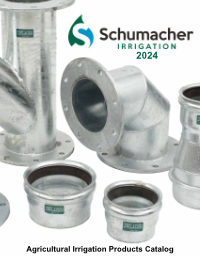 Click Here
2019 Nursery and Greenhouse Catalog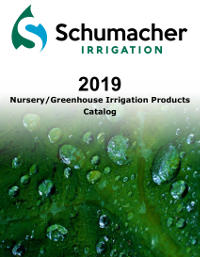 Click Here
---
$50 minimum order